SPOT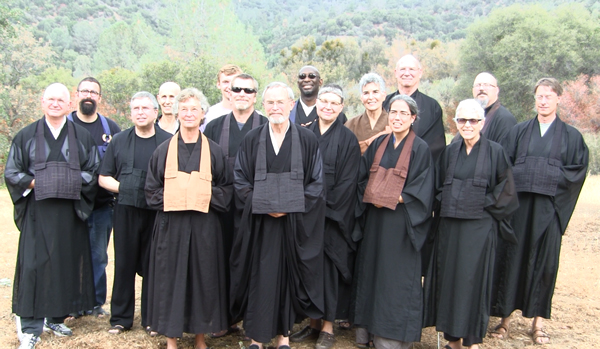 Shogaku Zen Institute (SPOT) began in 2006, when a group of Zen teachers in the Suzuki Roshi lineage began meeting. They had trained at SFZC, had received Dharma Transmission as Soto Zen priests, and had started their own Zen sitting groups. They shared a number of questions:
How were we leading our emerging practice communities, and helping them deal with conflict and difficulty? How were we addressing, for ourselves and for our Sangha members, the questions that deeply mattered to all of us—questions about emotions, relationships, psychological problems, life crises, money, health, family and children? How well were we taking care of our own emotional, psychological and physical needs?
From these peer group meetings, the SPOT (Shogaku Priest Ongoing Training) program was born. Six teachers invited their own priest trainees to join, and a few other teachers in the lineage sent some of their own disciples; thirty trainees signed up for the first cohort. The training took place during six long-weekend-retreats per year over three years. After the first graduation, another cohort participated in the three-year program; this time the group included some recognized lay Zen teachers in the Suzuki Roshi lineage. Beginning in 2012, the training evolved into an annual 3 – 4 week summer intensive, which continues today.
The roles and requirements of Zen Sangha leadership are evolving. While the traditional forms of practice that came to America from Japan still play an important and respected role, most Zen practitioners are lay people with jobs, family, and intimate relationship, facing the everyday challenges of modern life. Today's Zen priest and Sangha leader must be prepared to understand and work with these challenges.
SPOT faculty decided to focus on the trainable and measurable skills that a Zen priest or teacher needs to minister to his/her group, which include providing spiritual counseling in one-to-one situations; learning to give a Dharma talk or sermon that teaches lay people the benefits of Zen practice in everyday life; and group leadership skills that enable the priest or teacher-in-training to guide their Sangha or group to become a cohesive whole.
SPOT training is not a substitute for the one-on-one relationship of teacher and disciple. All participants must have their teacher's permission to join, and that relationship is honored. It is also not a replacement for monastic experience; trainees who can manage a training period are encouraged do so. Instead, the intention is to supplement and support those traditional training methods with new ones that embody Suzuki Roshi's vision for developing practice in our own Western style.
Article by Laurie Schley Senauke