Hosted by Santa Cruz Zen Center at Villa Maria del Mar, a conference center overlooking the ocean in Santa Cruz.
September 18 – 21

This year's theme is Transitions
Why are we meeting to explore Transitions?
As individuals, sanghas, and societies today, we are experiencing transitions in nearly every aspect of our lives.
Branching Streams sanghas and San Francisco Zen Center are entering a phase of leadership and generational change. Sanghas are exploring how to honor the wisdom of our senior teachers and building on our collective past while keeping Buddhist teachings relevant in today's world. We often feel the tension between those who think we are changing too fast, and those for whom change isn't happening fast enough.
As we emerge from an unprecedented global pandemic, humankind is experiencing a paradigm shift in how we are living together on earth. As Buddhists/Bodhisattvas there is a heightened awareness and willingness to respond to political strife and division, income inequality, housing shortages, increased violence, systemic racism, our climate crisis, and an increase in refugees from war and disaster. Amidst these challenges, we are looking at new ways of creating more inclusive, diverse, and open communities.
We also see a world of new beginnings, fresh visions, increased interest in Buddhist practice and requests to go out beyond our temples to participate in interfaith and interracial groups. This creates greater opportunity for deeper connections and wider impact.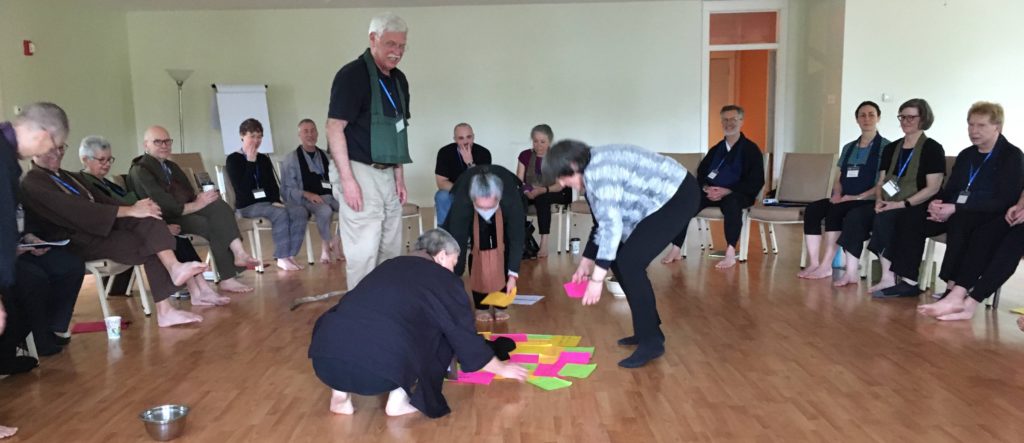 How is this gathering different from other conferences?
How can we create a gathering to delve into these questions and work together to explore the opportunities inherent in transitions?
Instead of using a traditional format, we will empower one another to share our experiences and expertise. This type of gathering uses a proven meeting methodology based on principles of self-organizing. We will plan the sessions together in the first hour of each day, drawing from the ideas of participants. You are invited to think in advance about what transitions are alive for you personally and for your sangha, as well as what you might like to offer during the gathering.
Jon Voss, board chair at Mid City Zen and Senior Strategist at Shift Collective, will serve as facilitator. He has organized and facilitated similar meetings around the world for over a decade.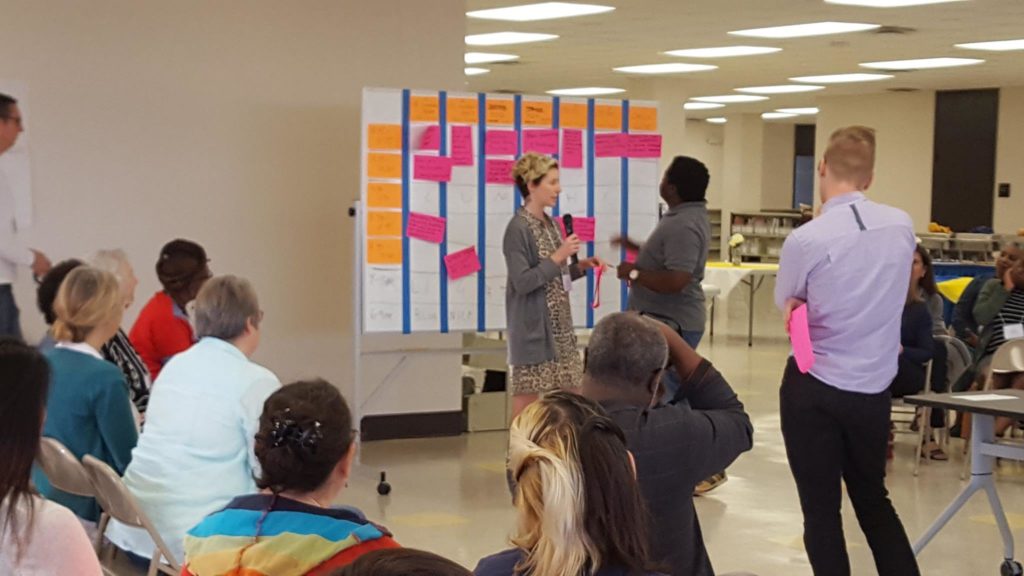 Who is this gathering for? Will I fit in?
We are seeking both newer and longer term sangha members, teachers, and board members from across Branching Streams. Consider inviting those who bring forth diverse experiences, new voices from your community, and those who are trying new things. We have a capacity of 70 participants for this gathering. At this time, each sangha may bring up to three participants, though that may be expanded based on registrations and capacity. Please plan to stay for the duration of the conference.
This dynamic meeting style will create an environment in which people are free to think about and explore issues in entirely different ways. We will be modeling community agreements to create a safe space to discuss what can sometimes be difficult topics and to do so in respectful and constructive ways.
2023 Organizing Committee
Tova Green, Branching Streams liaison, San Francisco Zen Center
Choro Antonaccio, Austin Zen Center, TX
Teresa Bouza, Kannon Do Zen Meditation Center, Mountain View, CA
Jaune Evans, Everyday Zen and Heart of Compassion, Pt. Reyes, CA
Douglas Floyd, Ancient Dragon Zen Gate, Chicago, IL
Reirin Gumbel, Milwaukee Zen Center, WI
Michael Newton, Mountain Rain Zen Community, Vancouver, BC
Inryu Ponce-Barger, All Beings Zen Sangha, Washington, DC
Patrick Teverbaugh, Santa Cruz Zen Center, CA
Jon Voss, Mid-City Zen, New Orleans, LA