[smartslider3 slider=2]
Branching Streams is a network of affiliate Dharma centers and Sanghas in the Zen lineage of Shunryu Suzuki Roshi
October 2020 Branching Streams Covid-19 Survey Report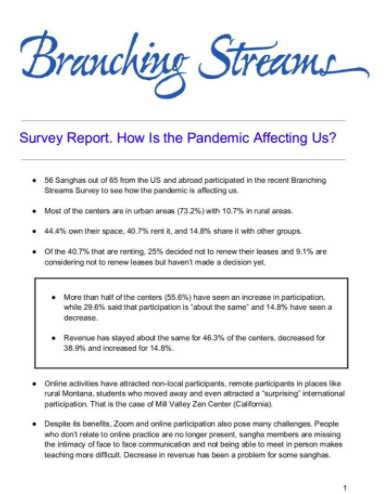 Thank you so much for responding to the Covid-19 survey. Nearly 85% of Branching Streams sanghas responded. I also want to express great appreciation to Teresa Bouza of Kannon Do Zen Center who designed the survey and compiled the results. I hope this gives you a wider view of the challenges and resilience of our wide network of Zen practitioners.
Tips for connecting your community through Zoom from Jon Voss
San Francisco Zen Center, and many others, are using Zoom to power online zendos, classes, practice discussions and the like. Zoom (https://zoom.us/) provides video conferencing services for individuals and organizations alike. It has become an essential part of both business and social life during the coronavirus pandemic. You do not need a Zoom account to participate, but you will need to download free software, available for Mac, PC, iPhone and Android devices. Free call-in numbers are also available for those without computer access.
If you're interested in learning more, Jon Voss (bio: http://consulting.jumpslide.com/jon) is now hosting a weekly drop-in clinic for Branches and Streams members Wednesdays at 11am Pacific. Jon hosts the Mid City Zen virtual zendo, as well as SFZC morning zazen occasionally. Please see our new Resources for Online Zendos and Zoom Hosts, or contact jon@jumpslide.com if you have any questions.
New Book: Clean Slate, by Marcia Lieberman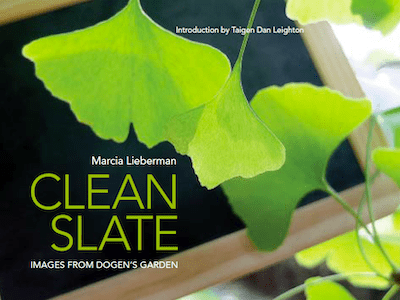 Clean Slate by Marcia Lieberman
Marcia Lieberman has authored a new book, Clean Slate: Images from Dogen's Garden. Here is a blurb from Dale Wright, author of The Six Perfections: Buddhism and the Cultivation of Character:
It's hard to imagine a more apt portal to the heart of Dogen's Soto Zen sensibility than Marcia Lieberman's Clean Slate. Her brilliant photographs isolate fragments of plants from Dogen's Japanese gardens in various stages of life's impermanence so vividly that the fragrance seeps through the medium. Breathe in: black pine, camelia, wisteria, magnolia. Responses from five lifelong Dogen affectionados and an introductory doorway to Dogen from Soto teacher Taigen Leighton let the extraordinary Zen master and these botanical sentient beings speak to us directly. Just breathe, savoring "mountains and waters"– no translation required.
See more on the book, including a letter from Marcia Lieberman introducing the book, here.
Branching Streams Newsette for November 23, 2020
In this newsette:
• New soon-to-be-released books by Buddhist authors, all connected with Branching Streams sanghas.
Leadership Transition at Berkeley Zen Center
Oct 24 Stepping Down Ceremony
Saturday, October 24, 2020
3 PM Pacific Time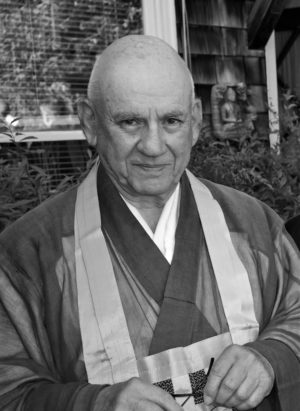 Sojun Mel Weitsman was invited to start the "Berkeley Zendo" in 1967 by Shunryu Suzuki Roshi, and he's served as the head teacher and Abbot since that time, bringing forth and nurturing the active and flourishing urban center and community that is Berkeley Zen Center. He is now passing on his responsibilities as Abbot to his disciple Hozan Alan Senauke. Hozan will be installed as Berkeley Zen Center's new Abbot in a Mountain Seat Ceremony that will be scheduled for later in the year.
We are sharing this message from Berkeley Zen Center about Sojun Roshi's Stepping Down Ceremony:
The Board of Directors of Berkeley Zen Center, with boundless gratitude, invites you to the Stepping Down Ceremony and Stepping Into Founding Dharma Teacher position for Hakuryu Sojun Mel Weitsman Roshi: Saturday, October 24 at 3 pm Pacific Time. The ceremony will be virtual; go to www.berkeleyzencenter.org and click on the link on the right hand column "Enter the Zendo Now" at the scheduled time. All are welcome.
Tova Green's Letter to Branching Streams Teachers and Leaders about COVID-19
Branching Streams liaison Tova Green recently sent a letter to Branching Streams affiliate Sanghas regarding the ongoing global COVID-19/Coronavirus pandemic. The letter concerns best practices for Sanghas as they decide how to navigate the ongoing health crisis. You can read Tova's letter here.
Map of Affiliates
Click to bring up full-size map.