A Poet's Experience of the 2019 Branching Streams Conference
Bonnie Sarmiento, Kannon Do Zen Meditation Center
I had heard that branching streams flow on in the darkness
But I did not know they would look like you
Smiling eyes, palms pressed
As we gather around circular dinner tables
As our bare feet walk on the wet sands of Lake Michigan
You told me about the prisons and the extinction of species
You told me we must reduce our carbon emissions by half in the next decade
Or else there will be irreversible damage to our planet
You told me about the little things you do
Washing out plastic bags so you can reuse them
And about the time you spent 2 weeks being force fed in a prison
Because you refused to support the war in Vietnam
You sit with a straight back
And look in the face of global climate change
When I hear your voice
I hear concern, but never despair
While a glacier melts to the left
And 30 mammal species fall to the right
We renew our vow not to kill
We keep taking care
One plastic bag
One laundry load
One step at a time
We continue like a fool, like an idiot
When life is a paradox and we don't know what to do
We embrace our not knowing
It's in the space of not knowing that new solutions emerge
Thank you for sharing your practice with me
Branching Streams Sangha Practice Visits to Green Gulch Farm
The Branching Streams Liaison has been working for some time with the Green Gulch Farm Guest Manager and GGF Director to create a Program that allows Branching Streams sanghas to visit Green Gulch for a period of intensive practice and study together as a sangha. We are ready now to in-augurate this new Program:
Branching Streams Sangha Practice Visits to Green Gulch Farm.
This new Program takes its inspiration from the successful Tassasjara "Private Study Week" Program that many Branching Streams sanghas have participated in.
The basic form of this new Program includes:
A multi-day (3-4-5 night) visit to Green Gulch as a Branching Streams sangha
Participating in the zendo schedule with resident practitioners
Participating in the morning work period, as organized by the Guest Program manager
Having the afternoon each day for sangha meeting and study, individual retreat time, hiking and exercise time, etc.
If this new Program is of interest to you and your sangha, please feel free to get in touch with the Branching Streams Liaison, or to contact the GGF Guest Manager at ggfguest@sfzc.org
Resource: When Blossoms Fall—A Zen Guide for Death and Dying
Several years ago, a number of people at SFZC worked on and created a booklet which, (from the Introductory Letter), "is designed to help us face our own death and the the death of loved ones with compassion and awareness." In the last year a 3rd edition and update has been made and a PDF Booklet is now available. Describing the booklet contents, (also from the Introductory Letter): "This booklet begins with the teachings of the Buddha and other readings which we offer as guidance. The section that follows, 'Buddhist Practices and Traditions Regarding Dying, Death and Mourning', provides a framework for understanding Buddhist values and approaches to the dying process. And the 'Vital Information' worksheets will help you gather necessary information in one place."
Map of Affiliates
Click to bring up full-size map.


Rakusu Kits Available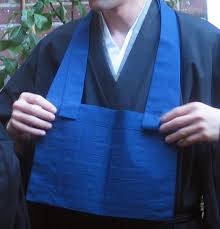 Kyosho Valorie Beer, head of Harmonious Spirit Affiliate sangha, is offering to provide rakusu kits. They contain all pieces necessary to make a rakusu and envelope. Valorie can be reached at valorie.beer@sfzc.org. Kits are available in blue, black, brown and green.  Black and brown kits also include okesa envelope fabric. Kits do not include thread.