Journey to the East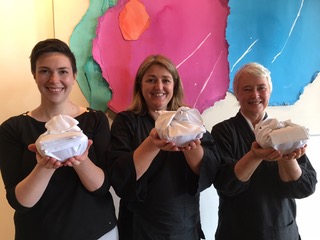 In this piece, Shokuchi Deirdre Carrigan tells the story of her transition from her position as a senior practitioner at Green Gulch Farm, SFZC's practice center in Marin County California, to the position of "Tanto" (Head of Practice) at Brooklyn Zen Center in New York. Such a transition is a excellent example of the mutual support and benefit possible within SFZC's Branching Streams Program. Her piece also provides a detailed, fascinating, and sometimes humorous account of what it is like to introduce Soto Zen practice forms to a Sangha.
"In September, 2017, I packed all the belongings that I could fit into a rented Dodge Grand Caravan, left Green Gulch Farm/Green Dragon Temple, my home temple of practice and training for more than 10 years, and drove across the US—3,000+ miles and a seven day journey that included crossing the Rockies, the Mississippi and Missouri Rivers, and wide expanses of farm land. I skirted the edges of cities, stopping only to sleep and for visits to the wondrous Water-Moon GuanYin in Kansas City MO, Sanshinji in Bloomington IN and the home of my dharma sister, Catherine Gammon, in Pittsburgh PA. I arrived in Brooklyn on a hot, humid late September afternoon."
Find your place — Welcome to Forest Heart Temple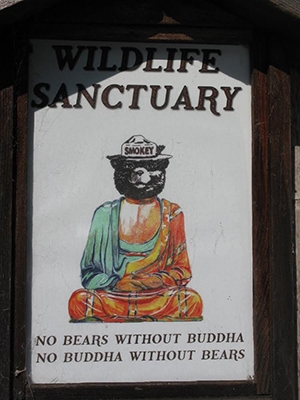 The Arcata Zen Group began sometime in the early 1970's. Lloyd F., an HSU professor, recalls sitting in the old Arcata Creamery. Other long-time sangha members have mentioned a place they called "The Falling-Down Garage Zendo." Ta Hui, Donald Gilbert, a Korean Zen master, was Lloyd's teacher and a visiting teacher to the group. The group persisted as a loose-knit and low-key assemblage, moving from place to place until it found a fairly stable address in a small out-building, rumored to have once been a chinchilla farm, on Lloyd's property on California Street. Various visiting teachers came, including Issan Dorsey, Donald Gilbert, Steve Allen, Ed Brown, and Maezumi Roshi.
The Flourishing of Suzuki Roshi's Way – Branching Streams Affiliate Sanghas
by Steve Weintraub
The following article by Steve Weintraub was recently published in San Francisco Zen Center's Sangha News. Here is the complete article, which gives some history and news about Branching Streams.
Suzuki Roshi's Way is flourishing.
San Francisco Zen Center's "Branching Streams" Network of Affiliate Sanghas is now comprised of 75 Dharma centers, ranging in size from meeting-once-a-week small sitting groups to established centers with their own Abbesses/Abbots, Boards of Directors, dedicated property, and numerous weekly Dharma offerings.
There are now 65 Affiliates in the United States and another 10 in Europe and Central and South America. Branching Streams—the name comes from a line in a poem by eighth century Zen Master Sekito Kisen—grew out of a recognition, in the mid-80s, that sanghas affiliated with San Francisco Zen Center, around the country and around the globe, were burgeoning, and that they both wanted and would benefit from a closer connection to SFZC and to each other. The mission of the Branching Streams programs is to encourage and support the development of these Affiliate sanghas.
Every other year we hold a large "Gathering of the Branching Streams." We completed such a conference in early September 2017 in Chicago, hosted by the thriving affiliate, Ancient Dragon Zen Gate.
Forty Branching Streams Leaders were in attendance; we practiced zazen together, had meals together, and informal time. Our two main topics for this particular gathering were the "right use of power" and "Zen practice and social engagement." There were intense discussions in group sessions both large and small, on these and related topics. People left the Conference feeling more connected to the Dharma and to each other; energized and encouraged.
In addition to the biennial conference, other programs that have been developed in recent years as part of the Branching Streams initiative include:
A Fellowship Program that allows senior SFZC-trained practitioners to spend up to six months at a given affiliate, for the mutual benefit of both the senior practitioner and the affiliate.

A Tassajara Program that allows a Branching Streams teacher to visit Tassajara during the Summer Guest Season with members of their own sangha, participate in Tassajara practice life and have time as well to meet and study with each other.

A Program that provides lineage documents to Teachers in Branching Streams, for lay and priest ordinations they perform.
A Branching Streams website to promote communication to and among the Branching Streams Affiliates.
Over the past few years various Affiliates have submitted Profiles of their groups for publication in Sangha News and on the Branching Streams websites. To give a sense of what the Affiliate groups are like, see these three profiles:
Resource: When Blossoms Fall—A Zen Guide for Death and Dying
Several years ago, a number of people at SFZC worked on and created a booklet which, (from the Introductory Letter), "is designed to help us face our own death and the the death of loved ones with compassion and awareness." In the last year a 3rd edition and update has been made and a PDF Booklet is now available. Describing the booklet contents, (also from the Introductory Letter): "This booklet begins with the teachings of the Buddha and other readings which we offer as guidance. The section that follows, 'Buddhist Practices and Traditions Regarding Dying, Death and Mourning', provides a framework for understanding Buddhist values and approaches to the dying process. And the 'Vital Information' worksheets will help you gather necessary information in one place."
On the Road: Visiting and Sharing Mid-Stream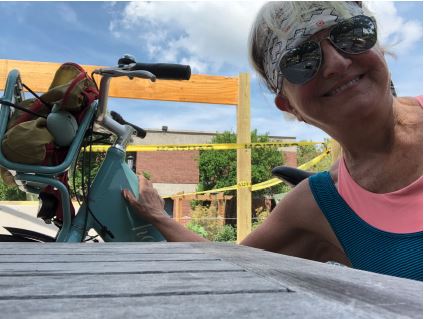 This summer, Marcia Lieberman went back on the road to visit Branching Streams Affiliate Sanghas in New Orleans and Washington, D.C. She has put together a written and pictorial account summary of this, her third summer teaching on the road.
Montaña Despierta 10 Year Anniversary Album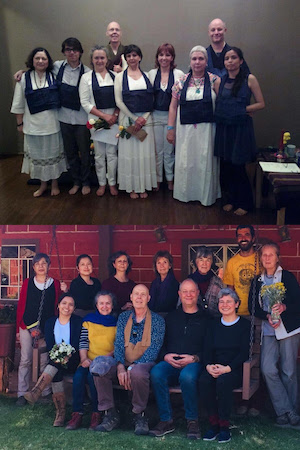 Montaña Despierta, our sister Affiliate in Xalapa, Mexico, led by Sergio Stern, recently celebrated their 10 year anniversary. They compiled a photo album as part of the Celebration. Each of the images is "clickable" to see it full size.
Congratulations, Montaña Despierta, on 10 years of sincere practice!
One of the First Branching Streams
Kannon Do, Mountain View, California
One of Suzuki Roshi's original "extensions" of Zen practice outside of San Francisco was a sitting group in Los Altos, which began in the mid-1960s. As one of the very first "branching streams," this center, in the heart of what would soon be known as Silicon Valley, has been providing opportunities for comtemplative practice for the San Francisco mid-peninsula and South Bay for over fifty years.
The Los Altos community established a daily practice of zazen that was made possible by the generosity of one of the Sangha members, Marian Derby. Marian generously insisted that the garage of her home be converted into a zendo. Suzuki-roshi and the Sangha did the construction. There was room for seventeen cushions. As seventeen is the number of syllables in a haiku poem, they named the new center Haiku Zendo. (continue reading)

Stories of Jizo: New Jizo Garden at Green Gulch Farm
And dedication ceremony honoring Yvonne Rand
Last November a number of people gathered in the Green Gulch Farm garden to dedicate a new Jizo garden, and to honor Yvonne Rand for her decades of influential, formative practice at San Francisco Zen Center and for her development of the practice of Jizo ceremonies. Many people were present—many who have known and been influenced by Yvonne as well as many who have taken part in and benefited from the Jizo Garden and the Jizo Ceremonies for Children and Those Who Have Died. Yvonne was present and spoke at this moving event.
Here are stories about Jizo, the Bodhisattva who is especially known to protect children, women, and travelers; stories of the Jizo Garden; and stories of Yvonne Rand, written by Wendy Johnson, also a decades-long practitioner and co-founder of the Green Gulch garden, and Chris Fortin,who continues to perform Jizo ceremonies regularly and to teach the tradition to others. Included is Yvonne's own story of her history with Jizo practice, which she wrote in 2002. (continue reading)
Map of Affiliates
Click to bring up full-size map.


Social Action: SFZC practitioners host Vigil at Richmond CA ICE Detention Center
Practitioners from Green Gulch Farm, some as well from SFZC City Center and other sanghas, participated on July 7th in the monthly vigil held at the West County ICE Detention Center in Richmond CA. The vigil is organized by the Interfaith Movement for Human Integrity, and Green Gulch Farm Zen Center was invited to host this month's event. A statement from the SFZC Central Abbess, Eijun Linda Ruth Cutts was given at the vigil and translated into Spanish, sharing with those who gathered to sit, bear witness, and participate in a religious service, the teachings that support the vigil.
An excerpt from Linda's statement:
We have come here today to participate with you in this vigil out of compassion. With a beginner's mind we join with countless others to be counted–to speak out for those whose voices are silenced
Our practice and vow flows from the teaching of the truth of our interconnected lives and our love for the earth and all beings. This truth of connection expresses itself in compassion—the wish and prayer that all beings will be free from suffering and the vow to live to benefit all beings. The capacity for Infinite Compassion—in each one of us—is said to have 1,000 hands and eyes—and takes immeasurable forms—ready to respond to the cries of the world—This is the fierce, unstoppable power of compassion. What is needed today.
From All Beings Zen Sangha: Relief from Screens
NPR recently did a segment titled: "Many Look to Buddhism for Sanctuary from an Over-connected World," which prominently featured one of our sister Affiliates, All Beings Zen Sangha in Washington, DC. Read or listen to the story here.
Rakusu Kits Available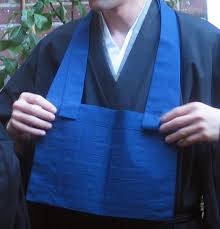 Kyosho Valorie Beer, head of Harmonious Spirit Affiliate sangha, is offering to provide rakusu kits. They contain all pieces necessary to make a rakusu and envelope. Valorie can be reached at valorie.beer@sfzc.org. Kits are available in blue, black, brown and green.  Black and brown kits also include okesa envelope fabric. Kits do not include thread.
Branching Streams Gathering/Conference — Dates and Venue Confirmed: SAVE THE DATES!
The Fall 2019 Branching Streams Gathering/Conference will be:
Dates: September 16-19, 2019 (arriving Monday and departing Thursday)
Hosted by: Milwaukee Zen Center
Venue: Siena Retreat Center in Racine WI
From the Branching Streams Liaison:
After our last Branching Streams meeting, hosted by Ancient Dragon Zen Gate, Les Kaye and Kannon Do leaders generously offered to host the next meeting. As we worked on this possibility, it became clear that the costs involved were prohibitive — Kannon Do is located in the Silicon Valley area of California, and costs for nearby retreat venues reflect that reality. At that point, Reirin Gumbel and members of Milwaukee Zen Center stepped forward, volunteering to take on hosting for the next meeting. I was able to visit with Reirin and MZC members in early April to further discuss this possibility. MZC itself does not have the facilities to host the meeting in its own space. However we found an excellent nearby venue, the Siena Retreat Center, in Racine, WI, run by Dominican sisters. (The Siena Center is named after Saint Catherine of Siena, a 14th century Dominican "of great religious and spiritual influence".) Working with the Retreat Center's availability, we've scheduled our meeting to begin on a Monday afternoon, and end Thursday mid-day. There will also be an opportunity to visit Milwaukee Zen Center and take a "Tour of Milwaukee", led by MZC members, at the conclusion of our meeting.